All the performance you need to explore
EN B
The Triple Seven ROOK2 is a glider purpose-built for intermediate pilots dreaming of big cross-country adventures. The glider's technical design is based on the experience and technology of competition wings, with great emphasis on ease of flight and on safety. Certified in the EN/LTF B class, this wing is more technologically advanced than most, and you can feel it from the moment you launch.
Si vous souhaitez acheter ce produit, vous pouvez nous contacter : 06 87 86 35 58
Lilac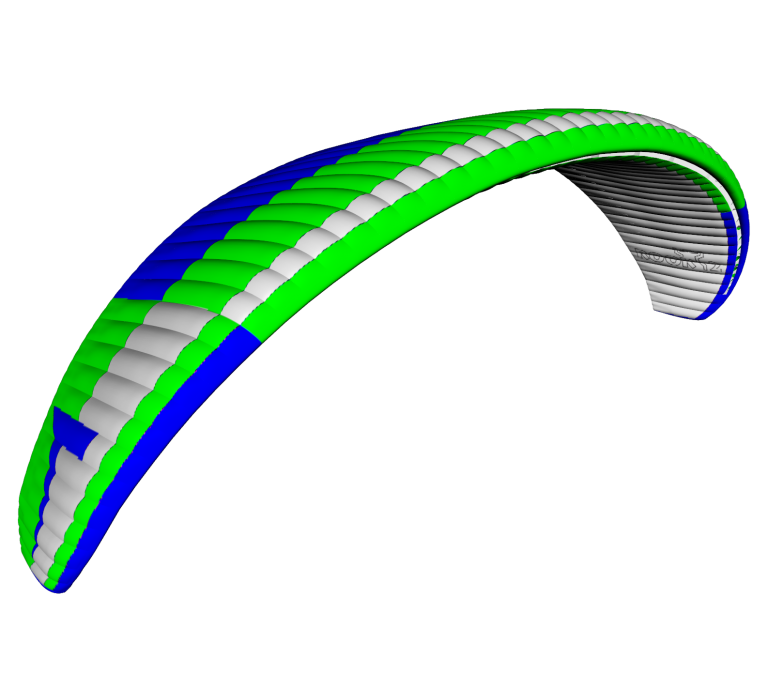 Green
Blue
DESIGNER'S THOUGHTS
"Right from the beginning of this project our design goal was to make an easy, efficient and fun cross country glider, to satisfy the needs of a broad range of pilots. As always, we wanted to make a better glider, with more performance than anything else in this class available on the market today. The Rook 2 fulfils this ambitious goal, and combines class-bursting performance and efficiency with remarkable pilot comfort and safety. While testing and tuning the new model for safety and flying ease we never stopped comparing it with other gliders and we must say that we are really happy with the results."
Urban Valic
WHO IS THIS GLIDER FOR?
This wing is a high-performance EN/LTF-B class glider intended for intermediate to advanced XC pilots looking for comfort and safety, but also for the highest performance in the class.
MATERIALS
CANOPY FABRIC CODE
Upper surface
Dominico N30 DMF
Bottom surface
Dominico N20 DMF
Profiles
Dominico N30 DFM
Diagonals
Dominico N30 DFM
Mini ribs
Dominico N30 DFM
SUSPENSION LINES
MAIN LINES
PPSL Liros, Edelrid A-8000-U
RISERS FABRIC CODE
Fabric
13 mm Kevlar reinforced Nylon webbing
Pulleys
Harken P18mm ball bearing pulley
MAIN FEATURES
Progressive handling, offering easy and precise control characteristics
Profile and trim speed optimized for good climbing
Balanced wing tension, together with leading and trailing edge reinforcements for greater stability and good gliding performance on wide speed range
Optimized geometry of suspension lines and materials for reduced drag and better gliding performance
Good pitch stability and ease of piloting
EN-B, LTF-B certification
PACKAGE INCLUDES
Glider ROOK2
Backpack
Inner bag
Glider strap
Triple Seven T-shirt
Repair kit
ROOK2 NEWS AND COMPETITION RESULTS