The one to rule them all
EN C
The new Queen2 went through a total redesign compared to its successful predecessor. The goal was to bring another dimension of performance into the EN C class, and we feel certain that this ambitious goal has been reached. The Queen2 excels in many ways, by bringing not only the best performance in its class, but also by being a very well-mannered royal lady in the air. We think of the Queen 2 as a "mid-level" EN C glider which will fulfill and supersede the expectations of any pilots going big in this class.
Preserving the aspect ratio nearly unchanged compared to the predecessor, the Queen2 will inspire confidence in all the variable conditions which you may face during long XC flights.
Si vous souhaitez acheter ce produit, vous pouvez nous contacter : 06 87 86 35 58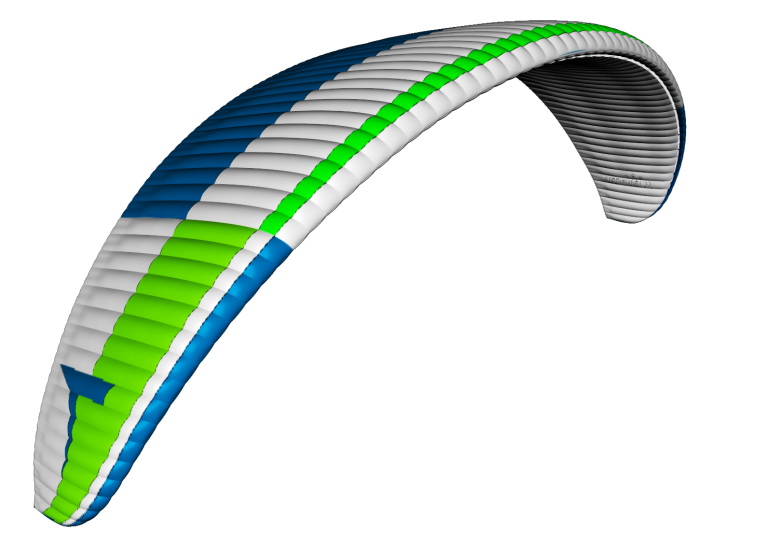 Green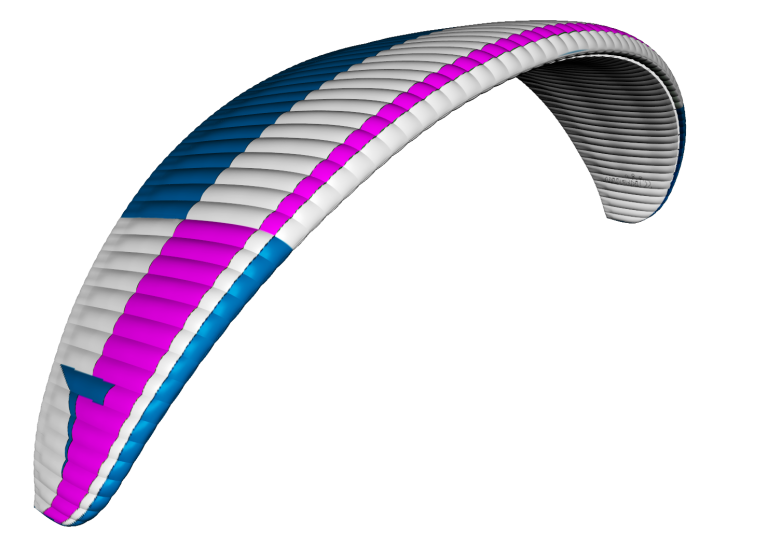 Lilac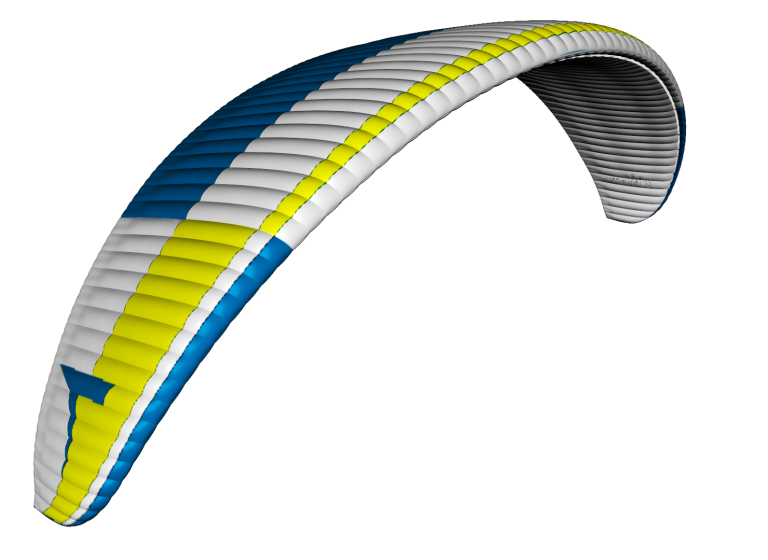 Yellow
DESIGNER'S THOUGHTS
"The Queen2 is built with one very specific objective in mind; to be the highest-performing EN C wing on the market today! But it wouldn't be a Triple Seven design if it wasn't also a true pleasure to fly, and a very easy wing in its class too – just like all our other high-performance models. We increased the number of cells, both to acquire a more sleek canopy shape and in order to build a more complex internal "space frame". This new internal construction brings the torsion resistance of the wing to a level that makes it super solid above your head when needed. The new internal layout contributes significantly to the improved climbing ability, as well as the ability to convert bumps into energy during turbulent transitions."
Aljaz Valic
WHO IS THIS GLIDER FOR?
The Queen 2 is purpose-built to win Sport-class trophies in competitions all over the world. The Sports class is the new Serial class for pilots unwilling to accept the risk levels in Serial and Open class competitions, and for these pilots, as well as for pilots wanting to go on big XC adventures, the Queen 2 is nothing short of the perfect choice. In spite of the very high performance of this wing it is still a "solid" EN C wing with no surprises built in.
MATERIALS
CANOPY FABRIC CODE
Leading edge
Dominico 30D MF
Upper surface
Dominico 20D MF
Bottom surface
Dominico 20D MF
Profiles
Porcher Skytex 40 Hard 9017 E29
Diagonals
Porcher Skytex 40 Hard 9017 E29
Mini-ribs
Porcher Skytex 40 Hard 9017 E29
SUSPENSION LINES
MAIN LINES
PPSL Liros, Edelrid A-8000-U
RISERS FABRIC CODE
Fabric
13 mm Kevlar reinforced Nylon webbing
Pulleys
Harken P18mm ball bearing pulley
MAIN FEATURES
Performance-wise the Queen2 is a high-end EN/LTF-C glider
BPI – back position intake technology for spin and stall resistance and good stability at high speeds
From a passive-safety point of view it is however much more comparable to the mid-level wings in this class – no hidden surprises!
Great stability and neutral behaviour in strong thermals, for ease of piloting
Clean canopy with complex, refined sail tensions and elaborate internal construction
Direct handling with precise, intuitive control
Improved 3d shaping (ballooning) on the leading edge
Born with B/C steering system, for fast, efficient gliding
EN / LTF C
PACKAGE INCLUDES
Glider QUEEN 2
Backpack
Inner bag
Glider strap
Repair kit
Triple Seven T-shirt
REVIEWS
Read Hugh Miller's very personal opinions of our new top EN C wing here. A short teaser:

[…] I can categorically say that yes, 777 wings are definitely worth trying – I'm convinced their test team put in as many hours' development and flying as any of the other bigger brands, and the end products are sorted, convincing gliders that have a unique feel and character.
QUEEN2 NEWS AND COMPETITION RESULTS